Bringing the healthy bariatric lifestyle to your kid's lunchbox
Bariatric surgery is a life changing event. After weight loss surgery, patients become healthier and are more active. What about the other family members? The trend shows that kids, too, are living a healthier lifestyle. The holy grail of children's nutrition is still the school lunch, so we thought we would give some ideas on how to increase nutrition without having to have your kids eat the brown paper bag.
Pack the rainbow – Everyone eats with their eyes first. It is no wonder that candy is brightly colored – it attracts kids. Include fruit and berries and veggies in their lunch daily. Surprise your child by including purple carrots or orange cauliflower. Make it a game and soon you'll have a child who cannot wait to open his/her lunch bag. What unusual veggie or fruit can you or your child think of?
Serve only real food – It may sound a bit confusing, but think about it: Is that tube of yogurt really yogurt? What makes these chips glow in the dark? Why is the ingredient list one paragraph long? Skip the sugar/fat/salt laden convenience foods and reach for foods that are fresh.

Avoid sweetened drinks – We recommend that bariatric patients do not drink sweetened beverages. This is a good rule for children, too. Plain low-fat milk or water is all they need. Unless kids spend hours in the heat on the soccer fields, there is no need for sports drinks either. Let children munch on orange wedges instead of drinking orange juice and avoid sodas (diet or regular).
Keep it exciting – Some kids enjoy the same lunch every day, but it is safe to say that most will get bored pretty quickly. This is your chance to introduce new foods to your child. Introduce only one item at the time, like sprouts on the sandwich, lentil veggie salad, almond butter with celery sticks, etc. If you are creative, you can try what some parents (and kids) do: turn their lunches into silly veggie faces or works of art. This brings the "play with your food" concept to a whole other level!
Make your own treats – Kids love treats. And there really is no reason to avoid all treats. But if you can just grab a bag of chips or cookies, you are far more likely to have them on a daily basis than if you make your own. After all, you probably don't have to time to bake your own chips and cookies every day. But wouldn't it be fun to bake your own veggie chips on a Sunday night and make this a family event? Have you kids make suggestions on the type of chips (i.e. blue potatoes, carrots, sweet potatoes, yucca, parsnips, beets, etc). Cut them very thinly on a mandolin (obviously not a kid friendly kitchen tool), have your kids toss the veggies with a bit of olive oil and sprinkle with a bit of salt and bake them at 375 degrees for about twenty minutes. This will give your kids quite the bragging rights come Monday at lunch.
If you would like to learn more about Gastric Bypass, Sleeve Gastrectomy or the Lap Band, please register for a free seminar. You can also contact Kim Fisher, Bariatric Care Specialist, who can give you information on all of our free support services for bariatric patients offered at Griffin Hospital.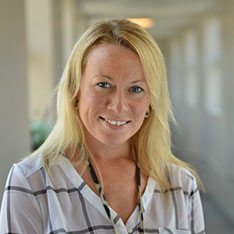 Ask Kim
Questions? Ask Kim!
Get A Quick Response
Need help registering for support groups, monthly workshops or bariatric seminars? Unsure of the process or how to begin? We take pride in offering concierge style guidance for all current and potential patients.