Eating Disorders Awareness Week and Bariatric Surgery in Connecticut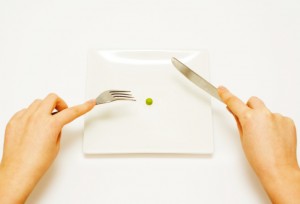 This year over 10 million men and 20 million women in America will be affected by a clinically recognized eating disorder. An additional unnumbered amount of Americans will struggle with eating disorders in private without diagnosis or treatment. As we raise awareness during Eating Disorders Awareness Week, we urge our patients at Griffin Bariatrics to learn about eating disorders so that you can provide support to those need treatment, or seek treatment for yourself, if needed.
Eating Disorders Don't Have a "Type"
Appearances are often not an indicator of someone who struggles with an eating disorder. In fact, often people are surprised to learn that a loved one has been struggling with eating. People with a food disorder come from different races and sexes, and come in all shapes and sizes.
Eating Disorders That Can Affect Bariatric Patients
Binge Eating Disorder (BED), unlike anorexia nervosa and bulimia nervosa, has a fairly equal balance of men and women, with nearly 40% of BED sufferers being male. BED is the most common eating disorder and is characterized by eating until uncomfortably full, eating too quickly, and eating in private because of shame. People with the disorder often experience disgust, disappointment, and depression after binge eating. Many bariatric patients who have struggled with weight loss have struggled with BED, and nearly one in three people who attempt weight loss experience BED.
Anorexia Nervosa is most commonly diagnosed in women, however, it also affects men. Many people who seek treatment for anorexia nervosa express an overwhelming fear of being overweight and will reduce the amount of calories they can consume to dangerously low levels to prevent weight gain.
Bulimia Nervosa and anorexia often go together. Bulimia nervosa is a psychiatric illness where a person binge eats and tries to balance the binge by taking laxatives, over-exercising, or vomiting. Bulimia is especially dangerous to gastric bypass or gastric sleeve patients because binge eating and vomiting can cause complications with your bariatric surgery.
Weight Loss and Bariatric Surgery Do Not Resolve Eating Disorders
Unfortunately, even patients who successfully lose weight with surgery at our Connecticut weight loss surgery center can struggle with eating disorders- especially if they have unresolved eating disorders that have not been treated. Continued success after bariatric surgery can be improved by meeting with a licensed therapist or by attending a free support group that focuses on learning about and changing negative thoughts and behaviors that contribute to eating disorders.
What is Body Dismorphia?
Body dismorphia is a common syndrome for people who have lost or gained a significant amount of weight, especially after rapid weight loss associated with gastric sleeve or gastric bypass. Even patients who lose weight at a steadier rate with lap-band may experience body dismorphia. People who experience body dismorphia do not see themselves accurately and feel either thinner or heavier than they are in reality. Seeing yourself accurately will help you appreciate your changing body and the hard work that you've put into becoming healthier.
In support of National Eating Disorders Awareness Week, we encourage our patients to attend support groups to share your knowledge with others or to seek help with an eating disorder you may be struggling with. Eating issues can impact your weight loss, confidence, and your health. You do not need to live with an eating disorder. To learn more about how we can help you get to a healthier weight attend a free weight loss surgery seminar, call us at 888-657-9252, or contact us online.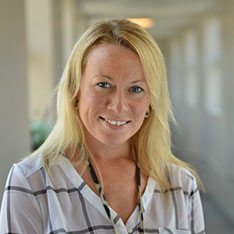 Ask Kim
Questions? Ask Kim!
Get A Quick Response
Need help registering for support groups, monthly workshops or bariatric seminars? Unsure of the process or how to begin? We take pride in offering concierge style guidance for all current and potential patients.