Making a vegetarian post-bariatric surgery lifestyle possible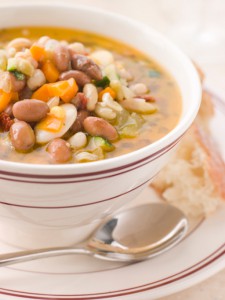 Good nutrition is an important part of living a healthy lifestyle after bariatric surgery at our Connecticut weight loss surgery center. At Griffin Hospital we recommend that patients who had Gastric Bypass, Sleeve Gastrectomy, Lap-Band, or Revision Surgery consume a diet that is rich in protein and low in simple carbs and sugars. But that does not mean that you can't enjoy a vegetarian lifestyle with healthy plant-based protein. After bariatric surgery, you want foods that pack a lot of nutrition in a relatively small portion size. The protein goal for most post-op bariatric patients is about 75 grams of protein per day. When eating non-vegetarian protein sources, this is a bit easier to do, however, with all this focus on high quality protein, even non-vegetarians look forward to expanding their palate with tasty, nutritious vegetarian dishes. Often, this leads to the frequently asked question: What are good vegetarian protein choices?
Good Vegetarian Protein Choices for Post-Op Patients

Eggs – Unless you are vegan, eggs are a perfect protein. Each large egg gives you 6 grams of protein. If you want to add extra protein with less volume, use just the egg whites, which give you about 4 grams of protein per egg white.
Dairy – Obviously, this is not a good vegan choice, but certainly a great source of vegetarian protein. Choose dairy such as plain Greek yogurt, hard cheeses and other unsweetened dairy products.
Whole grains – The trick with whole grains is not to just automatically go to pasta or rice. Pasta and rice (even whole grain) are not easily digestible after bariatric surgery, mainly because they expand in the stomach and can make you feel over-full. They are also relatively low in protein. But there are other grains that are great choices and are easier to digest and give you the nutrient density and deliciousness you deserve. Try Kamut, Sorghum, or Farro
Legumes – Every vegetarian's best friend. Beans, peas and lentils are protein packed and are also high in fiber. Mash them to make creamy side dishes, use them in soups or stews or chili. Add some to your breakfast scrambled eggs and sprinkle them on top of your salad.
Soy Products – Soy milk, tofu, tempeh and edaname (green soy beans in their pods) are wonderful go-to foods for dense vegetarian protein. A word of caution though when chosing soy products such as meat and cheese substitutes: Read the ingredients. Many ready made products have added sugar and are not necessarily as nutritious as one would think.
Hemp – If you are vegan and cannot use the whey protein shake supplements, then hemp protein powder may be a great way to get lots of protein. Hemp is protein-rich and easily digestible, especially when mixed with almond milk. You can find commercially prepared hemp protein powder in various flavors or just use hemp powder in its natural form and add your own flavorings. Another way to add hemp protein is to use hemp seed hearts. They have a delicious, nutty flavor and can easily be sprinkled on salads and yogurt.
Seeds – It's not just for the birds. Seeds are especially nutrient dense. You can try millet, quinoa or Teff. They can be cooked into porridge for breakfast or served with vegetables like pilaf or risotto.
Nuts – Even though peanut butter and other nut butters are rich in protein, they are also very high in calories. It is easy to get carried away and start adding them to shakes and start snacking on them too much. Also, salted, shelled nuts can be a gateway for some to grazing (snacking throughout the day). So we recommend that you buy fresh nuts in their shell, serve yourself a handful and enjoy this protein, rich snack. Besides, the cracking can give you quite the workout!
Be adventurous and enjoy some vegetarian proteins, too. But ensure that you take your daily bariatric multivitamins and calcium and that you get your B12, too. Sign up for the monthly OnTrack Workshop and get other great ideas on how to live the bariatric lifestyle to its fullest. To learn more about bariatric surgery, attend a free weight loss surgery seminar or call us at 888-657-9252.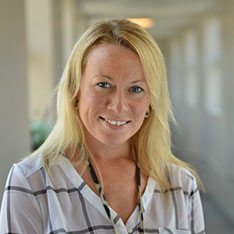 Ask Kim
Questions? Ask Kim!
Get A Quick Response
Need help registering for support groups, monthly workshops or bariatric seminars? Unsure of the process or how to begin? We take pride in offering concierge style guidance for all current and potential patients.