Food Journals: Why They Work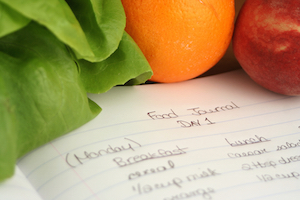 Are you aware of how many calories you consume each day? If you're someone that eats on the go or eats out often, you might be surprised to learn your daily calorie intake. Our bariatric surgery specialists explain how quickly food items can add up.
Consider your breakfast – if you're drinking two Grande Caramel Lattes from Starbucks every day, you're ingesting 480 calories. If your breakfast of choice is a Big n' Toasted from Dunkin Donuts, that's an additional 530 calories. Calories from coffee drinks, alcoholic beverages, and random snacks (i.e. donuts from the break room) can significantly affect the number on your scale.
Using a calorie counter (a.k.a. a food journal) can be a great weight loss tool. In addition to keeping track of your caloric intake, it monitors your exercise and weight loss goals and offers other services such as community support forums.
Using calorie counters can be an eye opening experience for many patients – not everyone realizes how many calories are in the foods they enjoy. They also assist you in making healthier choices in the future (maybe you will opt for a Grande Skinny Flavored Latte from Starbucks next time, which is only 120 calories).
When I counsel patients prior to having their surgery, I recommend keeping a food journal for at least a couple of months. In addition to seeing what your typical daily diet looks like, this will allow you to experience various events, such as parties and holidays, and see how your intake fluctuates.
A patient favorite calorie counter is MyFitnessPal (myfinesspal.com). MyFitnessPal is free to use and allows you to track your calories online and via a mobile app. In addition to being very user-friendly, MyFitnessPal now offers barcode scanning.
If you prefer to keep track of your food intake yourself, I suggest making a column for the food/beverage you're eating, the portion size, the time of day, and any emotions you may be feeling. Bring your food journal to your monthly appointments with your dietitian, and we can review it for you and make suggestions.
Keeping track of your caloric intake is also a good idea after you have your bariatric surgery, especially one year post-op when you're able to tolerate more foods and eat larger portions. Calorie counters are also a good strategy if your weight starts to plateau or you start to regain the weight.
Some tips for using calorie counters:
Be patient – some meals are easier to enter than others. Even if the meal is made from scratch, it shouldn't take more than 10 minutes out of your day to record it. Since most of us eat the same foods day to day, it will become easier to use after a couple days.
Consider entering you meal information before you eat. This allows you to adjust the portion size and reduce the number of calories eaten.
Remember this is just one tool – calories (while very important) are not the only thing that matter when it comes to successful weight loss.
– Larissa Zepko-March, RD, CD-N
Clinical Dietician at Griffin Hospital
If you have additional questions about food journals, counting calories, or weight loss, or if you would like to schedule a consultation with our experienced bariatric surgeon, please contact us today.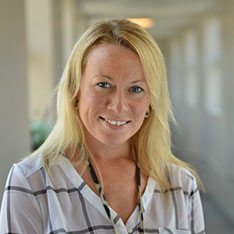 Ask Kim
Questions? Ask Kim!
Get A Quick Response
Need help registering for support groups, monthly workshops or bariatric seminars? Unsure of the process or how to begin? We take pride in offering concierge style guidance for all current and potential patients.