Snack Attack –Bariatric Friendly Snacks to Make at Home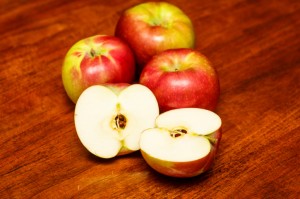 The truth is everyone wants a snack sometimes. The key to success with bariatric surgery, or any healthy lifestyle, is to have healthy snacks available. Since it is summer in Connecticut and many of you are busy enjoying the beaches and state parks, we thought that some take-along snacks would be in order.
Baked Apple Chips
When you are craving something sweet, these wafer-thin apple chips hit the spot. Just slice two washed and cored apples very thinly (preferably with a mandolin) and spread in a single layer onto two baking sheets that have been lined with parchment paper. Sprinkle with cinnamon and bake at 250 degrees for half an hour. Apple chips are crispy, sweet, guilt-free goodness.
Baked Kale Chips
These chips are super popular for a reason: they vanish as quickly as you can make them. Yes, even your kids who would never touch anything green will love them. They are so simple to make that you can make them while you fire up the BBQ and have them ready to munch on while you wait for the rest of the meal to cook.
All you have to do is wash and dry any type of kale and remove the thick center stem of the leaf. Have the kids help you rip up the leaves into bite size pieces. Spread the kale on a single layer onto a baking sheet that has been lined with parchment paper. Spray the kale with cooking spray. Sprinkle with seasoning salt of your choice. Bake the kale at 350 degrees for about 10 minutes or until crispy. Make more (by the time the next batch will be ready, the first will have disappeared).
Beef Jerky
We have all tried the store bought beef jerky: Too sweet, too salty, too expensive and was that actually beef? Beef jerky is a portable, protein packed snack that is a great choice for bariatric patients, especially patients who have had gastric bypass or gastric sleeve surgery. Even though it can contain quite a bit of sodium, it can be adjusted a bit to create a lower sodium jerky. Lower sodium jerky does not preserve as well though, so please keep this in mind when storing the jerky. This recipe is from Alton Brown and Food Network.
Ingredients:
2 pounds thinly sliced flank steak (freezing meat for 1-2 hours allows for easier slicing)
2/3 cup Worcestershire sauce
2/3 cup soy sauce
1 tablespoon honey
2 teaspoons freshly ground black pepper
2 teaspoons onion powder
1 teaspoon liquid smoke
1 teaspoon red pepper flakes
Add all ingredients to a gallon plastic zipper bag and marinate overnight. Drain the beef and pat dry. Place on food dehydrator trays. In about 6-8 hours they will be ready for snacking. Pack them for a picnic or take them along on a hike.
For more bariatric friendly recipe ideas and inspiration, please join us at our monthly OnTrack Workshop where we encourage bariatric patients to embrace a healthy lifestyle. To learn more about bariatric surgery, please attend one of our free informational seminars.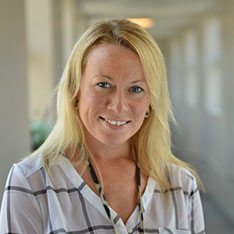 Ask Kim
Questions? Ask Kim!
Get A Quick Response
Need help registering for support groups, monthly workshops or bariatric seminars? Unsure of the process or how to begin? We take pride in offering concierge style guidance for all current and potential patients.