Checking-in for Health After Weight Loss Surgery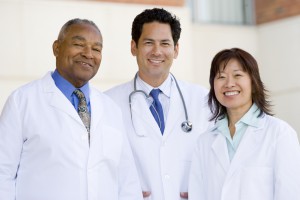 It is too bad that Bariatric Surgery is commonly referred to as Weight Loss Surgery. It gives the impression that all that can be achieved is weight loss. Bariatric surgery is less about what you lose and more about what you gain: control over diabetes, lower blood pressure, relief of gout pain, better fertility, less frequent reoccurrence of migraine headaches, restful sleep without sleep apnea and of course better emotional and social wellbeing.
This being said, it does not come without hard work. Anyone who has had a Gastric Bypass, Lap Band or Sleeve Gastrectomy will undoubtedly let you know that they work very hard at their weight loss. That's because Bariatric Surgery is not a diet: it is a lifestyle change. Bariatric surgery is helpful because it helps patients feel satisfied with less food. Bariatric surgery does not force you to exercise, chose nutritious foods or encourage a healthy lifestyle. You, the patient, choses to do that. Along the way you'll hear the cheers of the bariatric team and other patients to help you stay on track.
Because there is so much focus on weight lost (or gained), it is sometimes difficult to focus on health. Did your health benefit from bariatric surgery? If you are not following-up with your bariatric team, you may be compromising on your health. Are you physically and emotionally feeling healthy? Is there an issue that has been nagging you but you are afraid to talk to your surgeon about because you feel ashamed of weight gain? Do you feel weak? Do you feel alone? Bariatric surgery requires yearly, lifelong follow-up with your bariatric surgeon. Some of the main reasons are:
Checking on weight loss/gain – Obesity is a chronic disease. Bariatric surgery is one part of the treatment of obesity. With bariatric surgery, some patients can gain weight back or lose too much weight. It is not something to be ashamed of, it is something to discuss with your surgeon.
Ensuring optimal nutrition – Eating enough protein and taking bariatric formulated multivitamins and minerals are key to health after bariatric surgery. Check with your surgeon and the team to ensure that you are taking the right supplements daily. Further, detailed nutrition review will help you ensure that you are giving your body the fuel it deserves and will help keep you at your healthiest.
Discussing physical problems – if you are having a problem with bariatric surgery, it is best to go straight to the expert – the surgeon. Even though your primary care physician and other specialists are involved in your care, contact your bariatric surgeon right away.
Blood work – yearly analysis is helpful at detecting abnormalities before they are hard to treat. The blood work that the surgeon orders are more extensive than orders from your primary care physician, because it looks for specific markers that can help the surgeon keep you at your healthiest.
Community – the needs of patients change as they continue on their journey. There are always others that are going through your struggles and truly understand what you are going through. Your surgeon can recommend support services that are right for you, such as the Bariatric Exercise Program, On Track Workshops, and Support Groups.
Mental Health – Bariatric Surgery can be very stressful. Nobody understands this better than your bariatric team. There are many resources of Mental Health Professionals who specialize in Bariatric Surgery who work with our team.
Most importantly, we would really like to know how you are doing. We want to make sure that you are able to fully benefit from bariatric surgery and its health benefits. See your surgeon and come to our support services and share your story. Please contact Kim Fisher, Bariatric Patient Care Specialist, for more information on the support services offered at Griffin Hospital. To learn more about bariatric surgery, please register for a free informational seminar.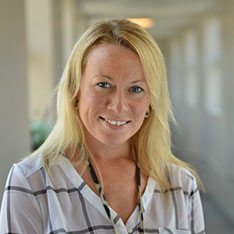 Ask Kim
Questions? Ask Kim!
Get A Quick Response
Need help registering for support groups, monthly workshops or bariatric seminars? Unsure of the process or how to begin? We take pride in offering concierge style guidance for all current and potential patients.