Considering Bariatric Surgery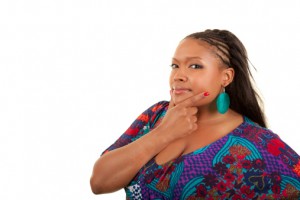 If you are a person who has been suffering from severe obesity (morbid obesity) you may have considered bariatric surgery (weight loss surgery). There are several types of bariatric surgery. Each procedure has pros and cons. Each procedure requires a lifestyle change that includes stress management, exercise and good nutrition. Bariatric surgery also requires lifelong follow-up with the bariatric surgery team and multivitamin and mineral supplements.
Oversight of Bariatric Procedures performed at Griffin Hospital
Lap-Band – The lap-band is a restrictive procedures (allows you to feel satisfied with less food). The key to success with the Lap-Band is frequent follow-up and optimal adjustments to the silicone ring. The expected average excess weight loss is around 50%. Thus, this procedure is usually recommended for persons who need to lose less significant weight. Health benefits such as resolution of sleep apnea, better control of diabetes and other conditions are related to the amount of weight loss and maintenance over the long term.
Sleeve Gastrectomy (Gastric Sleeve) – Even though the Sleeve Gastrectomy is considered a restrictive procedure, it must be noted that because a large portion of the body of the stomach is permanently removed, there will be some malabsorption of nutrients (B12). Patients who chose this procedure can expect a conservative 60% excess weight loss. Again, the health benefits are directly related to the amount of weight lost and maintained over the years.
Gastric Bypass – The Gastric Bypass is considered a combination procedure. There is obvious restriction due to the creation of a very small stomach pouch, but there is also malabsorption of nutrients due to the bypassing of the stomach and some of the small intestines. The bypassing of some of the small intestines is credited with making this procedure so effective against diabetes. Most patients are able to lower or cease their diabetes medications just weeks after the procedures and well before they lose the expected 70% excess weight. Other co-morbid conditions improve as well as the weight loss is maintained.
The post-op care for the best long term outcomes
It is heartbreaking when we hear of a person who had bariatric surgery and is having a hard time. Weight regain, malnutrition, addiction issues, etc. are viable concerns both for prospective patients and for referring physicians. The key to healthy success is a post-op team who can support you in the long term and help you fight the chronic disease of obesity.
Communication – Your primary physician is part of the team. Dietitians, exercise physiologists, social workers, surgeons, specialist and primary care physicians work together to ensure the best long term outcomes.
Hands-on Nutrition Counseling – Good nutrition should be fun, healthy and delicious! Our OnTrack Workshops and cooking demonstrations help you not only to stay current with the latest information, but show you how to do it.
Community – We have built a caring, nonjudgmental community of health care workers and patients who truly enjoy supporting each other and sharing their experience. Through mutual encouragement at the Bariatric Exercise Program, intimate sharing at Support Groups, or the monthly fun at the OnTrack Workshop, there is always a way to find a friend and the support you may need.
For more information about our Bariatric Surgery Program, please register for a free seminar. Contact Kim Fisher, Bariatric Patient Care Specialist, to help answer some of the questions you may have about our Patient Centered Bariatric Surgery Program.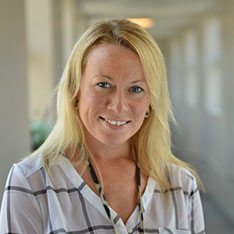 Ask Kim
Questions? Ask Kim!
Get A Quick Response
Need help registering for support groups, monthly workshops or bariatric seminars? Unsure of the process or how to begin? We take pride in offering concierge style guidance for all current and potential patients.